Are you located in Montana, North Dakota or Wyoming, and do you need information or help with Citizenship through Military service? If so, you can keep reading for more information, or if you know you need help now, you can click here.
In some respects obtaining citizenship through the military is just a variant of the naturalization process. For example, in peacetime, the law specifically provides for citizenship through military service, naturalization, for people who served in the U.S. Armed Forces for one year, who have obtained lawful permanent resident status, and who make application for the citizenship benefit while still in the service, or apply within six months of separation. Another way for active members of the U.S. Armed Forces to receive citizenship is through completing basic training. The military started this initiative in 2009, designing it to allow enlistees to become citizens through military service by naturalization at the completion of basic training.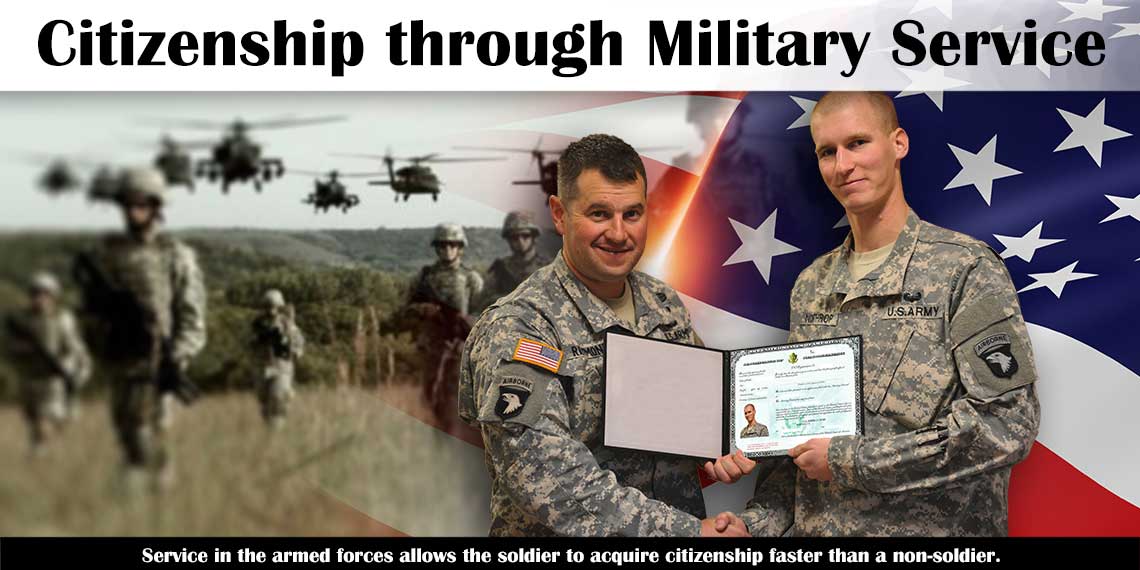 Executive Order on Expedited Citizenship through Military Service
Since 2002, under a special provision in the Immigration and Nationality Act, the President signed an executive order allowing all non-citizens who honorably served in the U.S. Armed Forces after September 11, 2001 to immediately file for citizenship regardless of status as lawful permanent residents. This is highly unusual in the sense that in all other cases the naturalization process requires a period of time, usually five years, as a lawful permanent resident. And as far as I'm aware, it is the only way that a non-citizen may move directly to citizenship.
How we can Help
Immigration Law of Montana, P.C. has a lot of experience with filing citizenship applications, and can help with other benefits related to your status as a member of the military like Parole-In-Place. If you run into any problems with the naturalization process or need any help, please contact us.