Download VCard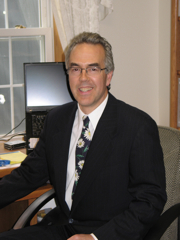 8400 Clark Road
Shepherd, Montana 59079
Christopher Flann founded and is the principal attorney behind Immigration Law of Montana, P.C. His practice is dedicated to helping individuals and businesses with immigration matters, principally those located in Montana. As a first-generation immigrant who is a naturalized United States citizen, he understands the immigration system here in the United States from the inside and the outside. Christopher Flann therefore has a unique insight that he uses to help his clients in the most effective way.
As an attorney who enjoys helping people solve problems, Christopher Flann has pursued solutions to his client's immigration problems be they small or large. Once he accepts a client, he works to provide peace of mind by resolving any issues that complicate the immigration benefit the client desires.
Christopher Flann became a member of the American immigration lawyers Association in 1996 when he graduated from law school so that he could immediately start to gain the experience necessary to successfully represent clients.
Rather than having a classic legal education, Christopher Flann started life as a chemist. He pursued this discipline through a Bachelors degree in chemistry and a Masters degree in biochemistry in the United Kingdom. Sensing the pull of the United States of America, he entered graduate school in the U.S. and graduated with a PhD in 1984 from the University of Rochester, NY. Postdoctoral study prepared him to be a professor of chemistry at the University of Montana. Teaching for five years convinced him to explore alternative careers. He enrolled at the University of Montana School of Law in 1993 graduating with honors in 1996. While at law school he discovered the analytical thinking about abstract concepts he employed as a chemist was readily applicable to the study of law. However, he also learned that the life of an academic is not necessarily a good preparation for the writing required in law school. He sought to remedy this deficiency through Law Review, and was co-editor-in-chief for the University of Montana Law Review.
After graduation, Christopher Flann was hired by the Billings law firm Moulton, Bellingham, Longo & Mather, P. C. as an associate attorney where he worked on administrative matters related to hospitals, commercial litigation, and started an immigration law practice. Through the mentorship of a managing partner, he learned about the business of law as well as the practice of law. Utilizing this invaluable experience, he decided to start his own practice Immigration Law of Montana, P.C. in May 2001, and can honestly say he has enjoyed almost every minute of it since then.
Christopher Flann is admitted to the Montana bar, and is admitted to practice in the state and federal courts of Montana.
If Christopher Flann can assist you, please contact him for consultation or strategy session to review your issue in depth.